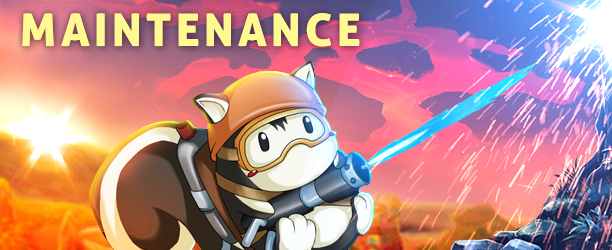 Hey NosPlayers,
tomorrow we will have our weekly maintenance.
When exactly?
Wednesday, December 14th 2022 from 9:00 until approximately 11:00 CET. Our gameservers, as well as some of our services, will be unavailable during that time.
What is being changed?
New Specialist Cards will be added to the game.

Swordsman: Dragon Knight (Light), Archer: Blaster (Fire, Mage: Gravity (Water), Martial Artist: Hydraulic Fist (Shadow)

The corresponding quest can be accepted at Ain.

Required level: 90+10; recommended level: 90+30

After completing the quest, you will receive the corresponding Specialist Card for your class.

A new raid will be added.

Required champion level:30

Required participants: 10-15 players

The raid contains 2 lobbies and a boss room.

Boss: Weak Asgobas (Fire Element)

The raid can be entered 5x per day.

The chance to get r6-r8 raid boxes is increased significantly. Raid boxes are not tradeable.

The chances to get SP10 Perfection Stones from these raid boxes, as well as the number of stones, is significantly increased.

You're guaranteed to receive a Perfection Stone upon completing each raid.

The Winter Event will be activated.
Further changes:
When carrying an SP10 Specialist Card, you now receive a permanent buff that increases your base stats (attack, defence, element, HP and resistances).

This change is intended to compensate for the new SP10 specialists' lack of perfection at release. These stats roughly correspond to an SP with 80 Perfection Points.

We plan to disable this buff again at the start of the Chinese New Year event, after players have had enough time to earn some Perfection Points.

Levers can now no longer be operated over a long distance (not even by pets).
Attacks from fellow players/monsters are now calculated and displayed within 18 → 25 spaces.
Fixed a bug where the cooldown reduction of 'Piercing Howl' of the Partner Specialist Cards Foxy + Fiona was not calculated correctly if other effects with cooldown reduction were already active.
The Rage bar of the Waterfall Berserker has been restored and should now be displayed correctly.
The NosTale Team