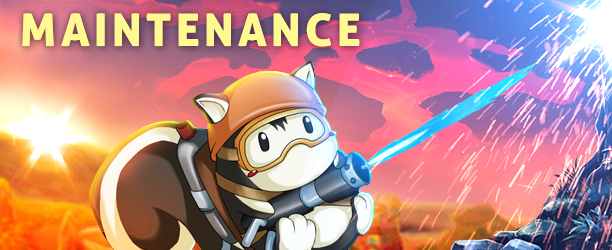 Hey NosPlayers,
tomorrow we will have our weekly maintenance.
When exactly?
Wednesday, November 23rd 2022 from 09:00 until approximately 11:10 CET. Our gameservers, as well as some of our services, will be unavailable during that time.
What is being changed?
Jack O'Lantern Raid Boxes from Halloween event will be deleted.
Additionally, we will perform a maintenance for our ticket system on Thursday, 24th November 2022. During this time, the ticket system will not be accessible and instead you will see a maintenance page as long as it's ongoing. The maintenance will start early in the morning and might take up to 3 hours.
The NosTale Team