reddit.com/r/freefolk/comments…de_6_and_reboot_the_show/
change.org/p/hbo-remake-game-o…bview=true&nightmode=true
people already working on petitions.
people are openly insulting writers/season8.
maybe there's a chance for remake? Game of Thrones: Brotherhood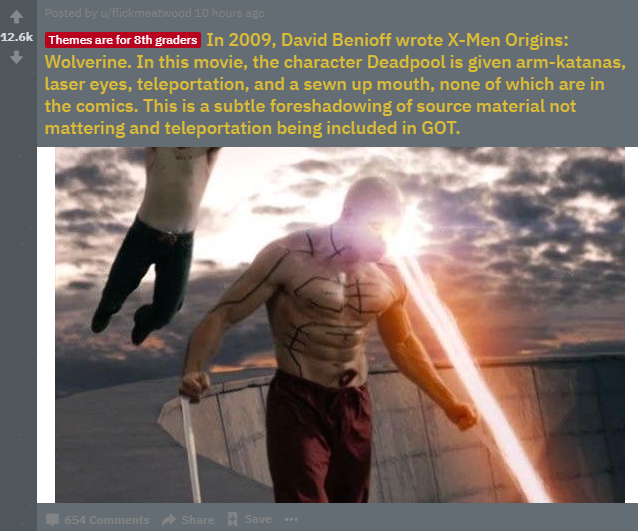 as for memes
r0g1u23qacy21.jpg
"GOT Seasons 1-4 = Avatar: The Last Airbender (some of the best television ever made)
GOT Seasons 5-6 = The Legend of Korra (Kinda hurt by the legacy of what came before it, which it can't quite measure up to. However, still has plenty of great moments and characters that make it worthwhile to watch)
GOT Seasons 7-8 = M. Night Shyamalan's Last Airbender Movie (A mess of awful pacing, garbage writing, and tons of other questionable decisions that shit all over the series it is based on)"