Ok, I come back bcz there is a furry character (????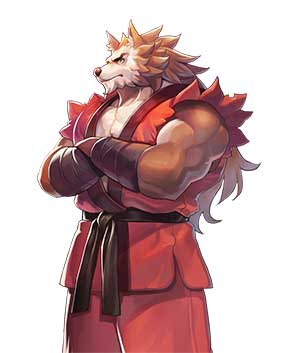 So this Master Wolf is actually a npc character from the dead App Game version of Nostale [Granvilier (JP)/We are the Hero(KR)], too.
(well that app game was boring, but at least the furry is great)
(Many stuffs of nostale updates at these 2 years are all Resource Recycling(copying) from app game)
(bcz Entwell is totally dead so no more building of game)
but....
Clearly u have a better concept art of master wolf , why u redraw it in a very ugly way and wrong body anatomy???
bcz u dun have the pic of girl master wolf?but the girl master wolf anatomy is right????
tell me how to bend ur head so that ur chin can go behind ur shoulder
tell me how to put ur arm behind the body wifout slightly moving ur shoulder
well i red-line a bit, i know i am not right too but at least i dun nid to murder the neck
so my version of drawing this master wolf ( as wolf have tail , so i draw a tail o3o)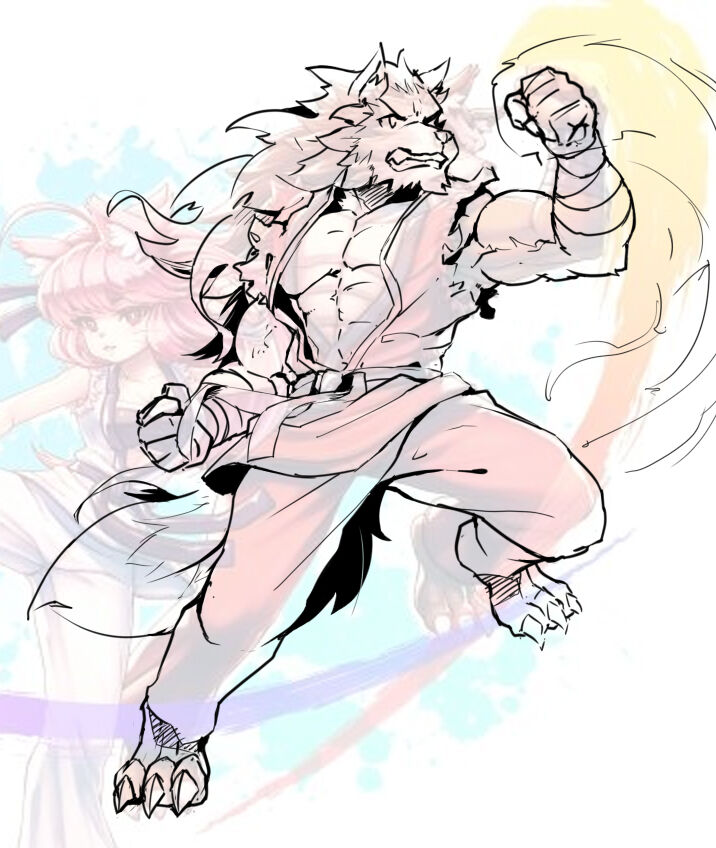 hmmm i am more used to draw 1:7 ratio rather than 1:6 o3o
anyway who is the artist drawing that weird anatomy?Fire him/her plz
U may know how to draw a animal ear, but this doesn't mean that u know how to draw a animal head - -
mage:skaghonat lv95|jlv 80|Red 74+7|Holy 99+9|Ice 99+11|DG 99+10|Vol 99+8 |TL 99+9|Seer 22+0
archer:garuru lv 85 |jlv 80|Ran 23+3|Sin 34+4|Des 44+5|WK 61+2|CS 99+11|HH 60+2|DH 40+0
The post was edited 3 times, last by skaghonat ().